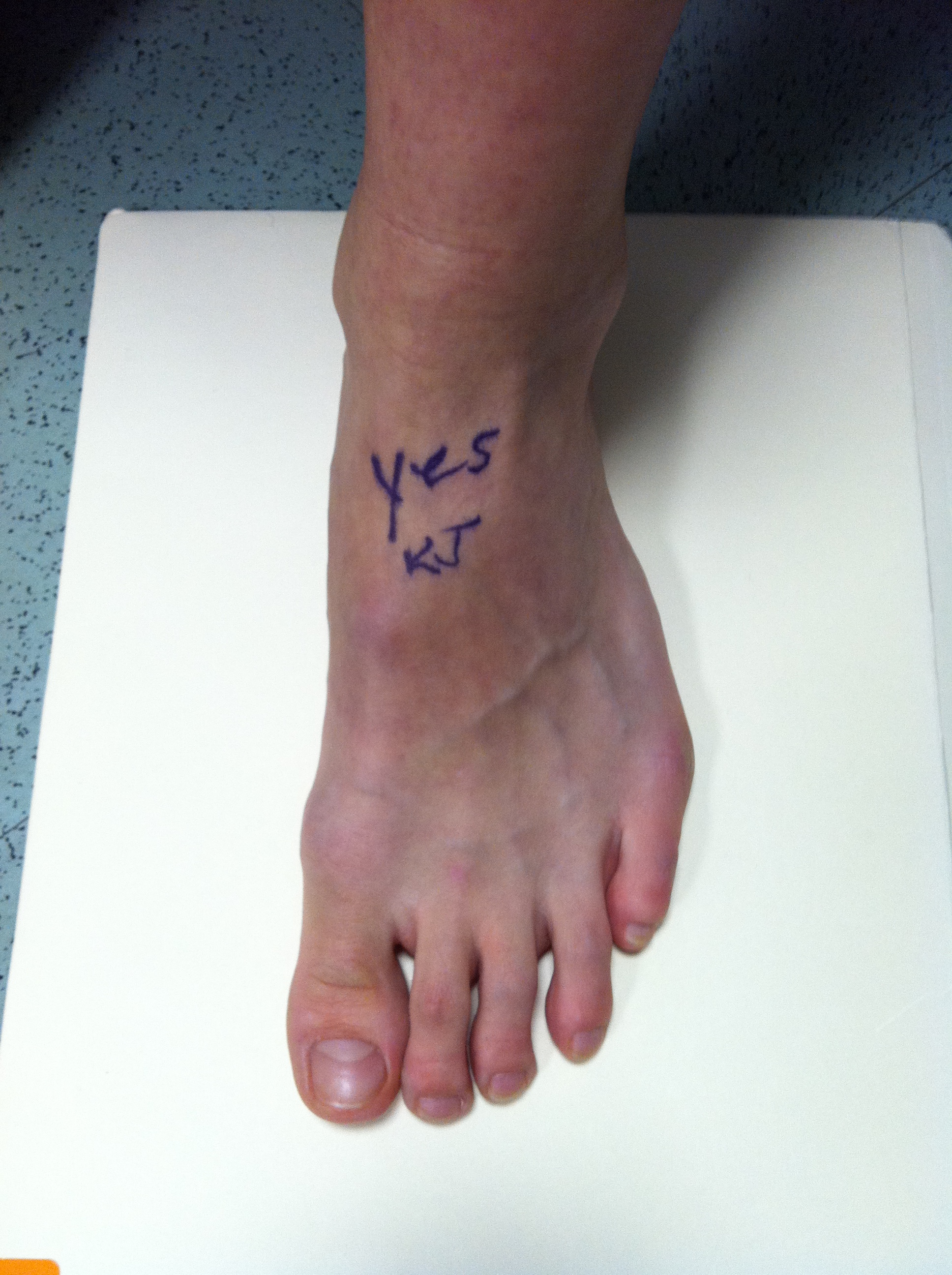 Overview
The term
hammertoes
describes three unique contracture deformities of the toes. The deformities differ by the location of contracture in each joint of the toe. The three deformities include hammer toe, claw toe and mallet toe. Hammer toes may be flexible or rigid. Hammer toes are most common on the lesser toes (2-5) and may affect one or more toes simultaneously. Hallux malleus is the term used to described a hammer toe of the great toe. Hallux malleus is often found as an isolated foot problem. Hammer toes are found equally in men and women. The onset of hammer toes is between the ages of 30 and 80 years of age.
Causes
Hammer toes result from a muscle imbalance which causes the ligaments and tendons to become unnaturally tight. This results in the joint curling downward. Arthritis can also lead to many different forefoot deformities, including hammer toes.
Symptoms
Common reasons patients seek treatment for toe problems are toe pain on the knuckle. Thick toe calluses. Interference with walking/activities. Difficulty fitting shoes. Worsening toe deformity. Pain at the ball of the foot. Unsightly appearance. Toe deformities (contractures) come in varying degrees of severity, from slight to severe. The can be present in conjunction with a bunion, and develop onto a severe disfiguring foot deformity. Advanced cases, the toe can dislocate on top of the foot. Depending on your overall health, symptoms and severity of the hammer toe, the condition may be treated conservatively and/or with surgery.
Diagnosis
Your doctor is very likely to be able to diagnose your hammertoe simply by examining your foot. Even before that, he or she will probably ask about your family and personal medical history and evaluate your gait as you walk and the types of shoes you wear. You'll be asked about your symptoms, when they started and when they occur. You may also be asked to flex your toe so that your doctor can get an idea of your range of motion. He or she may order x-rays in order to better define your deformity.
Non Surgical Treatment
Treating hammertoe involves straightening the toe, making tendons in the toes flexible again, and preventing the problem from returning. Some simple treatments include Soaking your feet every day in warm water, then stretching your toes and ankles by pointing your toes. Using over-the-counter pads, cushions or straps to decrease discomfort. Splinting the toe to keep it straight and to stretch the tendons of the foot. Exercising the toes to relax the foot tendons (a session with a physical therapist may help you get started with foot exercises). One simple exercise is to place a small towel on the floor and then pick it up using only your toes. You also can grasp at carpet with your toes or curl your toes up and down repeatedly. Wearing shoes that fit properly and give toes plenty of room to stretch out.
Surgical Treatment
Surgery involves removing a small section of bone from the affected joint through a procedure called arthroplasty. Arthrodesis may also be performed to treat hammertoes, which involves fusing together one of the joints in the toe in order to keep it straight. This procedure
hammertoe
requires the use of a metal pin to hold the toe in position while it heals.